September 13, 2012 Program
Guest speakers:
David Roth, Co-chair of Tick-Borne Disease Alliance (TBDA), Managing Director of the Blackstone Real Estate Group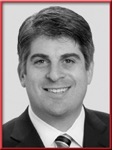 The CDC has singled out Lyme disease as the most common and fastest growing vector-borne, infectious disease in the country and that despite the alarming escalation of Lyme and tick-borne diseases on national and international fronts, there are no 100% reliable diagnostic tools available at this time.  Such diagnostic inadequacies and limitations can significantly hamper timely and appropriate treatment of the early stages of Lyme and tick-borne diseases, and also allow for ongoing misdiagnoses and ineffective medical protocols.
The Tick-Borne Disease Alliance is dedicated to raising awareness, promoting advocacy and supporting initiatives to find a cure for tick-borne diseases, including Lyme. www.TBDAlliance.org.
About David Roth
David Roth is Managing Director of the Blackstone Real Estate Group. Since joining Blackstone in 2006, Mr. Roth has been involved in sourcing and analyzing Blackstone's real estate investments in several markets and types of property.
Before joining Blackstone, Mr. Roth was a Principal in the acquisitions group at Walton Street Capital where he was involved in numerous real estate transactions.
Mr. Roth received a BA with a major in Government from Dartmouth College, where he graduated Phi Beta Kappa and magna cum laude. He also received a JD from New York University School of Law. He was an associate, practicing mergers and acquisitions corporate law, at Wachtell Lipton Rosen & Katz after law school.  Mr. Roth is also a Certified Financial Analyst Charterholder.
Mr. Roth became ill with a mysterious set of symptoms about two years ago.  After nearly four months of frustrating medical misdiagnoses – he was finally diagnosed with Lyme disease and Babesiosis – illnesses transmitted through the bite of an infected tick.  Despite being treated with antibiotics and other medicines, he continues to battle persistent symptoms.
Mr. Roth decided to make a difference and he is now co-chair of Tick-Borne Disease Alliance, a national nonprofitdedicated to raising awareness, promoting advocacy and supporting initiatives to find a cure for tick-borne diseases, including Lyme.  As part of its efforts, TBDA is embarking on a quest to develop a reliable diagnostic tool as a first step toward eradicating the diseases, as right now there is no full-proof way to diagnose Lyme Disease.
Mount Sinai Medical School, Chairman and Professor, Department of Genetics and Genomic Sciences and Director, Institute of Genomics and Multiscale Biology.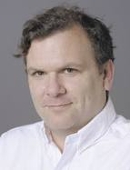 Previously, Dr. Schadt had joined Pacific Biosciences as Chief Scientific Officer in June 2009 to oversee the scientific strategy for the company, including creating the vision for next-generation sequencing applications of the company's technology. Dr. Schadt is also a founding member of Sage Bionetworks, an open access genomics initiative designed to build and support databases and an accessible platform for creating innovative, dynamic models of disease.
Dr. Schadt's current efforts at Mount Sinai to generate and integrate large-scale, high-dimension molecular, cellular, and clinical data to build more predictive models of disease so that we may better diagnose and treat disease, were motivated by the genomics and systems biology research he led at Merck to elucidate common human diseases and drug response using novel computational approaches applied to genetic and molecular profiling data. His research helped revolutionize a field in statistical genetics (the genetics of gene expression), has energized the systems biology field, and has led to a number of discoveries relating to the causes of common human diseases. At the time Dr. Schadt left Merck in 2009, greater than 50% of all new drug discovery programs at Merck in the metabolic space were derived from Dr. Schadt's work.
Dr. Schadt was also recently appointed as Fellow to the Institute of Systems and Synthetic Biology, Imperial College London. Dr. Schadt received his B.S. in applied mathematics/computer science from California Polytechnic State University, his M.A. in pure mathematics from UCD, and his Ph.D. in bio-mathematics from UCLA (requiring Ph.D. candidacy in molecular biology and mathematics).
Presenting companies:
Benechill – Noah Kroloff, Board Member


BeneChill, a privately held medical device company, was established in 2004 to develop, manufacture, and sell novel rapid cooling technologies that increase the rate of neurologically intact survival after an ischemic event, such as cardiac arrest.
BeneChill's groundbreaking technology, the RhinoChill® IntraNasal Cooling System is designed to deliver effective cooling faster and earlier than conventional cooling methods. Through a lightweight, portable design and unique intra-nasal delivery of a proprietary coolant, the RhinoChill® System enables both rescue services and hospital personnel to easily and effectively initiate cooling.
Noah Kroloff is a Partner at NGN Capital, a healthcare venture capital firm with $430 million under management and offices in New York and Heidelberg. Prior to joining NGN Capital, Mr. Kroloff, who has 22 years of experience in healthcare, served as an executive officer at i-STAT Corp., a publicly-traded medical device company where he was Vice President for International Sales & Marketing and Corporate Development. He led the creation of a global alliance with Abbott Laboratories and a $61 million alliance with Hewlett-Packard Medical Products Group and created i-STAT's international distribution network. He was actively involved in the sale of i-STAT to Abbott for approximately $450 million. Prior to i-STAT, Mr. Kroloff was an Engagement Manager at McKinsey & Co. where he advised leading pharmaceutical and diagnostic companies on R&D management, portfolio strategy, and alliance formation.
Mr. Kroloff received his BA in general science from Brandeis University and his MBA from the MIT Sloan School of Management where he was a co-founder of and serves as a judge in the MIT $100K Entrepreneurship Competition. Mr. Kroloff is a member of the board of Valtech Cardio, BeneChill, and Coagulation Sciences, a board observer at Cerapedics and is actively involved with OptiScan BioMedical and SpineView. He is a member of the board of the American Technion Society-NY and is a member of McKinsey's alumni advisory council.