Partners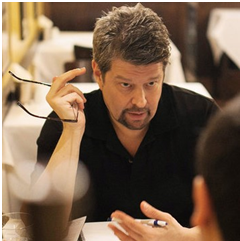 John R. Lieberman, CPA/PFS, Perelson Weiner
The NYC Medical Technology Forum was created and founded by John R. Lieberman CPA/PFS, Managing Director at Perelson Weiner LLP. He was named Top 40 Healthcare Transformers for 2017.
During his career of over twenty five years in public accounting, he has been working with public and private companies as well as individuals in the life science and device area. Along with Perelson Weiner, a PCAOB firm, they offer a wide range of services from audit to tax planning and risk management, both domestic and international.
www.jrliebermancpa.com

More about John Lieberman & Perelson Weiner
RECEPTION SPONSORS
Glenmere Research, Inc.